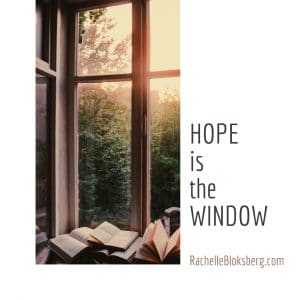 In January, our thoughts turn to reflecting and making changes. These changes must stand the test of time as we continue to experience all that life serves up. There is always something going on that could pull us off course.
We can have a relationship issue pop up.
We can suffer the loss of a loved one.
We can experience the loss of a pet or a job.
Our health may take a turn and require lifestyle changes.
What helps us hold it all together despite all the things that life throws our way?
HOPE!
Hope is a major theme in both individual and couples therapy. It helps us move forward and creates possibilities for the future. Hope helps us get through challenging times.
Here are 5 ways hope shores us up and supports us through even the most difficult of times:
1. Hope creates expectation that helps to keep us on track.
When we hope we focus on what we want. When we stay focused on what we want, we do not get sidetracked by things that are less important. Our expectation spurs us into action to move in the direction of what we want to happen.
2. Hope keeps us thinking positive thoughts.
Hope helps us to envision the future with what we are hoping for. We can take a tour of what our life will be like and what the changes we have made will lead to. These positive thoughts make us feel good and reinforce thinking about the good to come. This kind of thinking can be helpful for healing from trauma and PTSD.
3. Hope helps us push through.
Hope makes us strong and gives us a reason to keep going. Hope highlights our strengths so we know what part of ourselves to lean on more. With hope, we are able to be vulnerable without fear and welcome mistakes as lessons. The strength to keep going can help you persevere when you have to advocate for yourself to get the medical care you need to manage chronic pain and illness.
4. Hope teaches us to learn from our past and bring those strengths into our present.
When we look at the past through the lens of hope, we see our experiences as opportunities to learn. When we look at how we made it through, we uncover our strengths. Overcoming addiction is easier when you lean on your strengths and keep hope in the forefront of your mind.
5. Hope helps us cope.
Hope helps us to see challenges with the end result in mind. Hope is the window that shows us the light at the end of the tunnel. Hope protects us from despair.
Hold on to your hopes! They an important keys to happiness and success. Failure with hope is a new beginning.