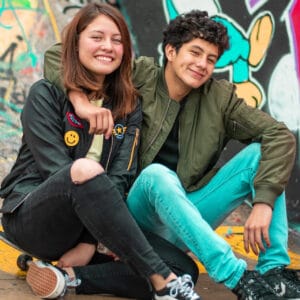 Premarital counseling can help you start your life together in harmony.
Every Couple Needs Something Different
When you call me, ask for the relationship help you actually want. That could be couples therapy, marriage counseling, relationship counseling or something else. You want to work on your relationship and you're looking for therapy that is going to work for you.
Like all of the other couples I see online throughout California, you are all looking for something different. And I do see couples from all over California, from Los Angeles, Irvine, San Diego, Orinda, Petaluma, Oakland, Mariposa, Los Altos, Diablo, Sacramento, and Encino — anywhere in California.
No two relationships are the same.
Problems and solutions vary from relationship to relationship. Everyone who meets with me for online therapy wants help with their own unique relationship blend that usually includes communication, feeling stuck or confused about what's happening in their relationship. Something in their relationship has been hurtful. Remote couple's counseling gives you flexibility and convenience to look at your relationship in a new way and find solutions that work well for both of you.
Even if you don't know what sort of help you need, or have different ideas about what's going wrong, we can talk and find some solutions together.
Couples therapy is serious, but it doesn't have to be painful.
If you are seeking couples therapy, you have a good reason. You want results. You don't want to waste time with assessments, personal histories and deep analysis of each and every difficult interaction you've had over the years. You want to get to the root of your issues without delving into every aspect of your personality. Not that we'll ignore important issues, we just will not waste time on what is not useful to you. What we will do is get to things you can implement right away, so you can make progress. We won't take weeks before we get to what you want to talk about.
Nothing is off the table.
You can talk about anything. No topics are taboo. I work with couples who are struggling with anger, substance use, control, cheating, jealousy, porn addiction, trust issues, abusive language and more. These are all issues that can be worked through. Nothing is impossible. Once you have decided you want your relationship to be different, you are primed for change, any kind of change.